[vc_row][vc_column][vc_column_text]
We've all heard the popular phrase 'black don't crack.'
However, what they don't tell you is that it's only possible if you take care of your skin. We drool everytime a middle-aged celebrity looks like she just finished college.
Like most of you, we got curious about what some of your favourite celebrities are using to keep their skin popping. Here are some of them.
1.Ciara – 34.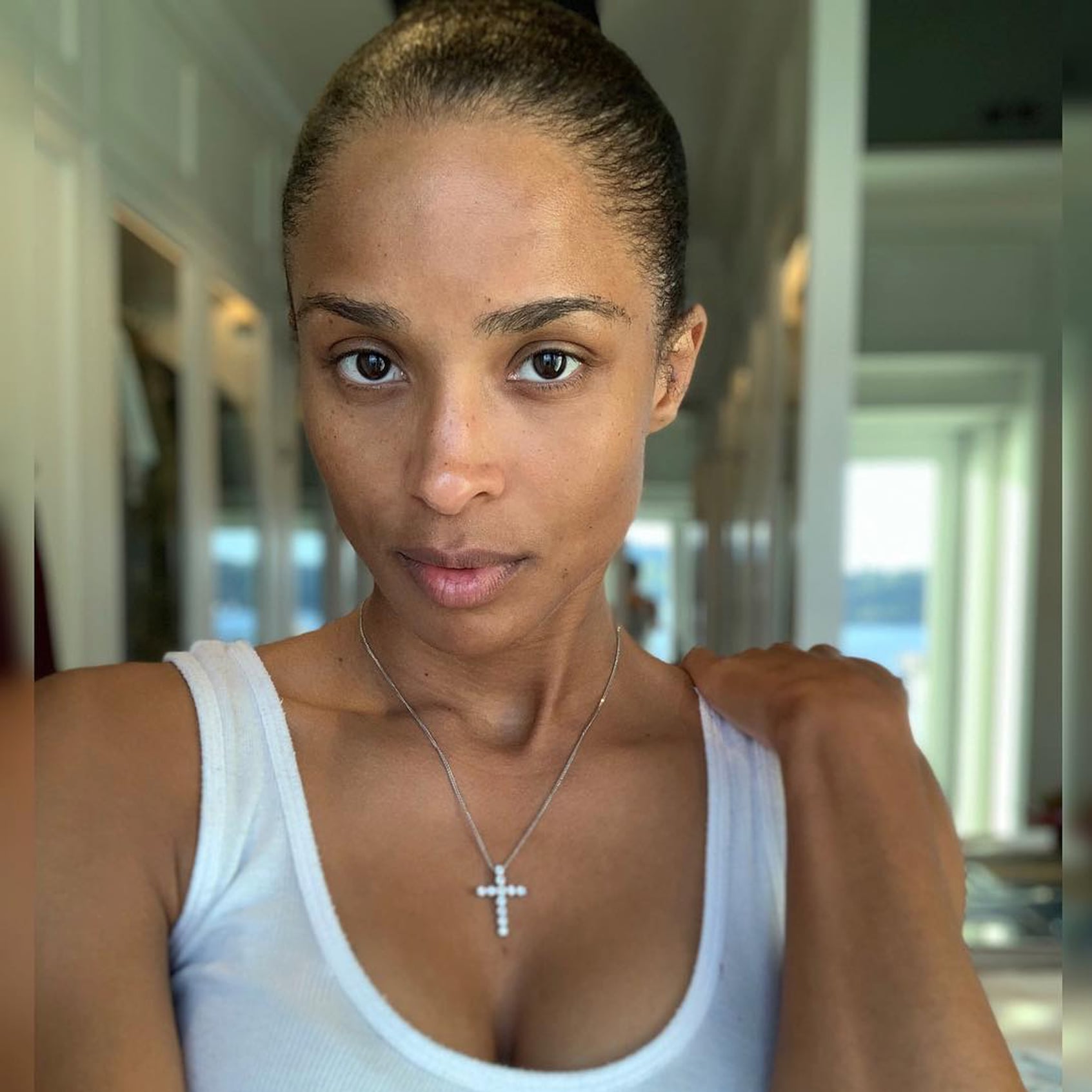 Source: Popsugar
Ciara recently turned 34 and even though we'd like to think that her husband is responsible for that glow, she has a massive collection of products that keep her skin youthful.
According to her blog, this is what she uses:
3.Angela Bassett – 61. 
Source: Pinterest
If black don't crack was a person, it would definitely be Angela. At 61, she's giving women 20 years younger a run for their money. Other than her skincare routine, she credits her youthful glow to a strict vegan diet and exercise. Since some of us are allergic to the gym an have an appetite for meat we'll just stick to a skincare routine for now.
She uses skincare specifically tailored for her skin type. Bassett recently teamed up with celebrity skin specialist Dr. Barbara Sturm to create a skincare line for women of colour, called the Dr. Barbara Sturm Darker Skin Tones line.
According to prevention.com, Bassett told the Times that she uses a "cleanser, hyaluronic serum, light cream, and Dr. Sturm eye cream" on a typical day. "I always put on coconut oil—skin is the biggest organ!" she added.
4. Rihanna
Rihanna's makeup artist gave away a few products that he uses on her. According to stylecaster.com, to start, she begins every client session by clearing their face of debris with Bioderma Micellar Water, from there, she'll tighten up the face with a splash of Caudalie Moisturizing Toner, followed by a moisturizer that doesn't "slip or slide" on the skin. And when the face needs extra TLC, there's always Biore Pore Strips or a sheet mask on hand.
[/vc_column_text][/vc_column][/vc_row]